Spotting Whiplash Symptoms After a Car Accident
Spotting Whiplash Symptoms After a Car Accident
Written By Caputo Chiropractic Center on July 6, 2021
---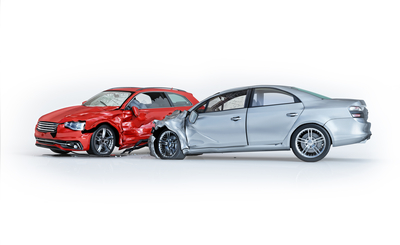 One of the most common injuries to occur in a car accident is whiplash. Whiplash can be especially insidious because the symptoms often don't present right away. It's common for accident victims to leave the scene of the collision without medical care because they think they are fine, only to find themselves in serious pain a few days later. If you do think you could have whiplash, the best step to take is to make an appointment with Dr. Thomas Caputo, D.C. in Suwanee for care. After a car accident, keep a lookout for these whiplash symptoms.
Pain in the Neck and Back
Whiplash occurs when the head is thrown backwards and forwards, usually as the result of a collision. Because of the location of the injury, it is no surprise that whiplash causes pain in the neck and back. Neck and shoulder pain are common occurrences with whiplash, but the pain is not always concentrated in those areas. Sometimes, people with whiplash experience pain in their lower backs or pain and tingling in the arms and hands. Headaches are also common.
Neurological Symptoms
Whiplash often involves damage to the nerves in the spine, and neurological symptoms may follow. Some people with whiplash report that they are struggling with memory and concentration. Irritability, anxiety, sleep disturbances, and persistent fatigue are common, as is dizziness. These symptoms can cause problems at home and work and can be frustrating and even dangerous, so it is important to seek care from Caputo Chiropractic Center quickly.
Chiropractic Care for Whiplash
Many whiplash patients find the solution for their pain at Caputo Chiropractic Center. Here, Dr. Caputo diagnoses and treats whiplash without medications and invasive procedures. In most cases, Dr. Caputo treats whiplash using multiple spinal manipulation techniques to encourage healing and restore natural, healthy alignment to the spine. Typically, chiropractic care incorporates other modalities, like laser therapy, to help patients get pain relief and to achieve long-term treatment success.
Fast Treatment Improves Whiplash Recovery
Caputo Chiropractic Center in Suwanee is ready to provide treatment for anyone who recognizes the symptoms of whiplash. Dr. Caputo was drawn to becoming a chiropractor after having his own experience with back pain, and he understands the importance of letting you get back to your usual activities quickly. To make an appointment, call (770) 962-0559, or schedule on our website.

Posted In: Chiropractic Auto Injury Treatment Whiplash Treatment