Natural Treatment for Headaches With Chiropractic
Natural Treatment for Headaches With Chiropractic
Written By Caputo Chiropractic Center on March 12, 2022
---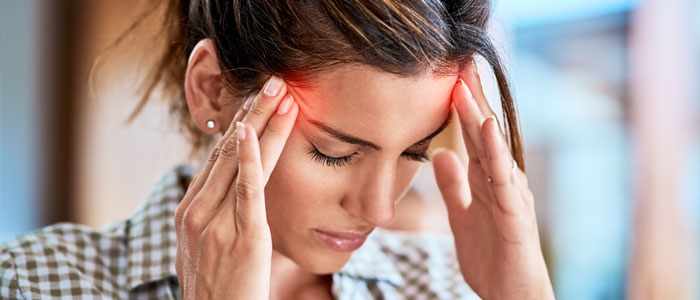 You may be surprised to learn that tens of millions of Americans suffer from severe headaches. Our lifestyles contribute greatly to this problem: sitting, slouching, and poor posture while at desks all day are simply not good for our skeletal system.
If you suffer from migraines, the good news is that this condition is treatable. Caputo Chiropractic Center in Suwanee, GA, has more than 30 years of experience treating and eliminating headache pain.
What Is Natural Headache Treatment?
When chiropractors say "natural" treatment, what they mean is that the care they offer is done without the use of medications. When most people feel a headache coming on, they reach for painkillers. However, this doesn't solve the underlying issue, which is often a result of stress and lifestyle habits.
Dr. Caputo uses a series of adjustments and spinal manipulations to treat migraines. Natural headache treatment is done to realign your spine, improve your posture and give you the tools to prevent headaches from happening in the future. While it can't completely cure you of headaches, many patients report that chiropractic care makes their headache pain less severe.
How Dr. Caputo Treats Headaches
The goal of natural headache treatment is to put an end to your pain without the use of addictive painkillers or invasive surgery. Dr. Caputo treats each patient on a holistic basis. We understand that treatment shouldn't take a "one size fits all" approach. That is why we examine each patient individually and form a treatment plan that works for their body and lifestyle.
First, Dr. Caputo analyzes your condition. We may perform x-rays or ask you questions about your lifestyle. This helps us put together a treatment plan, as well as give us an idea on how you can prevent headaches in the future. We then perform a series of adjustments and manipulations using state-of-the-art chiropractic technology. Many patients report that their headache pain decreases after just a few visits.
Headache Treatment in Suwanee, GA
We understand how debilitating headaches can be, especially if they prevent you from doing the things you love. If you suffer from chronic migraines, get your life back by seeking professional chiropractic care.
Schedule an appointment at Caputo Chiropractic Center today at (770) 962-0559.

Posted In: Chiropractic Headache Treatment Migraine Treatment