Natural Treatment for Auto Injuries
Natural Treatment for Auto Injuries
Written By Caputo Chiropractic Center on February 12, 2022
---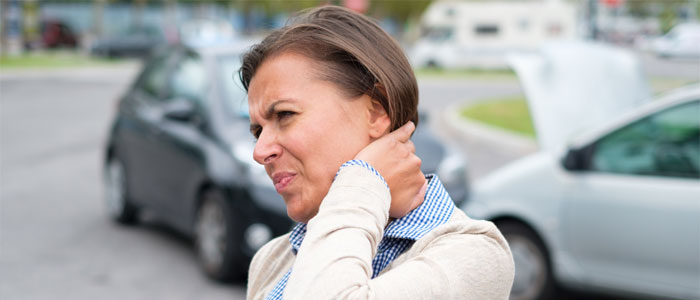 Everyone knows how traumatizing auto accidents can be. While some victims can walk away without a scratch, others are left with chronic pain that only gets worse with time. While an auto injury can range from mild to severe, you don't have to rely on painkillers to treat your symptoms. Our chiropractors at Caputo Chiropractic Center in Suwanee, GA are experts at treating auto injuries at the source.
Common Auto Accident Injuries
Knee fractures
Spinal misalignment
Spinal cord injuries
Neck injuries
Herniated discs
Whiplash
Headaches and migraines
Benefits of Chiropractic Care for Auto Injury Treatment
Chiropractic care is a great place to start when it comes to treating your auto injuries. Chiropractors like Dr. Caputo are experts in the spine. With more than 30 years of experience in the field, he understands the effect that auto injuries can have on a patient, and he has effective methods of treating all types of spine and back pain.
Chiropractic care is non-addictive, meaning that we are able to treat your ailments without the use of medications. While painkillers treat the symptoms of your auto injury, only chiropractic adjustments work to improve your motor function and get you back on your feet.
Additionally, patients who receive frequent adjustments report that their pain subsides or even disappears completely after just a few sessions. Dr. Caputo is focused on giving patients professional adjustments and physical therapy to put an end to their chronic auto injury pain.
Those who receive chiropractic care report better sleep and reduced levels of stress. Auto injuries can make it difficult to sleep and increase stress levels. Chiropractic care relieves pressure from your nerves, readjusts your spine, and can instantly lower your stress.
Treat Your Auto Injuries and Get Your Life Back
We understand how life-changing an auto accident can be. If you have been in an accident and suffer from chronic pain, you should know that there are treatment options available. Dr. Caputo and his team have been treating auto injuries in Suwanee for more than 30 years.
When you are ready to treat your auto injury pain at the source, schedule an appointment at (770) 962-0559.

Posted In: Chiropractic Auto Injury Treatment Herniated Disc Treatment Neck Pain Treatment Headache Treatment Whiplash Treatment