Auto Injury Treatment with Chiropractic Care
Auto Injury Treatment with Chiropractic Care
Written By Caputo Chiropractic Center on October 18, 2019
---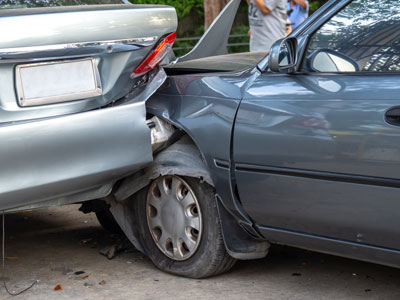 Have you suffered from a car accident?
Do you have aches and pains that haven't gone away since your accident?
Big or small, auto injuries are nothing to sneeze at. From back pain to neck pain to headaches, there are a variety of injuries that could be causing your discomfort – you just may not have figured them out yet.
Thankfully, the professionals at Caputo Chiropractic Center want to provide you with excellent auto injury treatment through chiropractic care.
Here, you will learn about the most common injuries caused by auto accidents and how chiropractic care can set you on the path to natural healing.
The 4 Most Common Auto Injuries
Auto injuries are not always injuries that you will notice right away. Here are the four most common:
Whiplash:

The most common auto injury,

whiplash

occurs when the tendons and muscles in the neck tear from sudden, jerky movements. Whiplash can cause pain in the neck, as well as frequent headaches that stem at the base of the skull. Symptoms don't always appear immediately.
Herniated Discs:

Herniated discs

occur when the outer layer of cartilage surrounding a vertebral disc's cracks, exposing the nucleus fluid and suppressing nerves in the spine.
Muscle Soreness:

Often found in the shoulders and lower back after a car accident, these symptoms don't always appear immediately.
Sprains and Fractures:

Often found in the ribs, elbows, and wrists after a car accident
Auto Injury Treatment at Your Local Suwanee Chiropractor
Caputo Chiropractic Center offers spinal adjustments for whiplash patients, spinal decompression therapy for herniated discs, and stretching suggestions for muscle soreness, sprains, and fractures.
Dr. Thomas Caputo, D.C. offers chiropractic solutions for patients suffering from car accidents, asthma, nervous system disorders, and do much more! He wants to answer your questions concerning your auto injuries and will help restore your body to its natural capacity.
If you would like to know more about treating your auto injury, contact Caputo Chiropractic Center today, or call 770-962-0559.

Posted In: Chiropractic Auto Injury Treatment